Hi everyone...
Remember me? Saru?
To Read or Not to Read?
Yes? Maybe? No?
The last time I posted something, it was early to mid-January. Today, it is May 18, . School has finally been let out, and I'm back, with a BIG apology.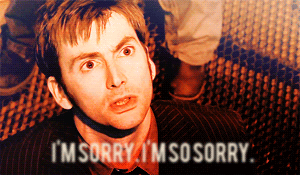 I'm so sorry that I disappeared with no warning for so many months. After January, school got to be too much, and I didn't have time to post anything. I was really stressed, so I decided not to update my blog until things got easier. Which is the now, near the end of the school year.
Once I'm on summer vacation, I have a goal. One post, every day. On my honor. Okay, maybe not on my honor, because let's face it, nobody's perfect.
You guys missed me, right?
I'll be starting up a new post as soon as I post this one. :)